Big 'n Small We Groom 'em all 

Dan is a NYS Certified Master Groomer. 

He is committed to creating a pleasant grooming experience for every dog.

Dan will only perform grooming and styling procedures that will ensure a positive experience for both you and your pet. 

Dan's Grooming Services caters to the individual needs of your best friend; be it a puppy, senior or special-needs dog. All size breeds are welcome.

Dan's Grooming Services

Dan the Dog Groomer

Hopewell Junction, NY 

(845) 489-3871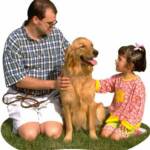 (I'm Proud to be an) American Dog composed and performed by Kirk Olsen.  

"Hello, 

I'm Daisey, Dan's dog.

Welcome to our website! "